Business-Speaker: seminars and speeches:
Dr. Elsasser is a popular speaker on the subjects Finance and Value Investment.
Languages: English and German
More informationen: me@markuselsaesser.com
---
---
Annual Report 2015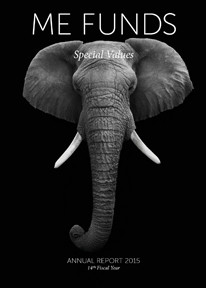 ME FUNDS - Special Values
14 th Fiscal Year
- Investment Philosophy
- Results
- Lindt & Sprüngli
- Hall of Value Fame
We are happy to send you
our annual report.
Please send us your
contact details via mail.
---
The Importance of Experience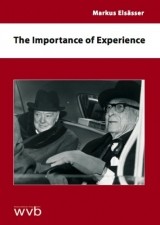 The Importance of Experience
Markus Elsässer (Autor)
102 Seiten
2010 | 1. Aufl.
wvb Wissenschaftlicher Verlag Berlin
978-3-86573-523-2 (ISBN)
16,80 Euro

The intention of his book is to reach people who are looking for ideas that may help them on their way through business life and finance. First, the author recommends biographies of colourful businessmen. Then, from his private library he has gathered a small collection of quotations and clippings of amusing as well as revealing stories of all sorts of business leaders and financial investors. And finally, the reader will find a condensed list of remarkable failures with lessons to be learnt from.

You can order this book here.



Published in October 2016: "Des klugen Investors Handbuch" von Dr. Markus Elsässer
---
Sorry. Most of the publications (articles and TV) are in German. Here is an excerpt.
May 10th, 2016 Rolfes & Elsässer GmbH - new Investor